Customer Service department moved to Cuxhaven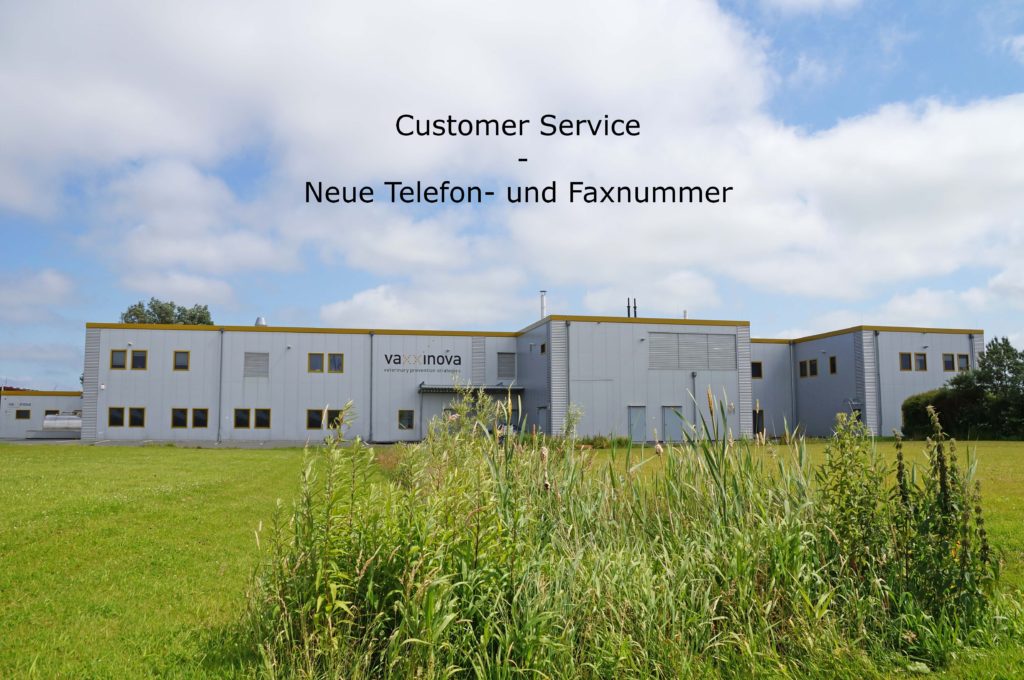 We are pleased to inform you that our Customer Service department has moved in February from our site in Münster to our site in Cuxhaven. With this step, we have Customer Service directly on the premises where the autogenous vaccines are manufactured.
From 01 March 2019 onwards, please use the telephone- and fax-numbers as below. The Email address remains unchanged:
Customer Service:
Telephone: +49 (0) 4721 / 590 75 50
Fax: +49 (0) 4721 / 590 75 57
Email: order@vaxxinova.com
Dr. Adrian Lührs +49 (0) 4721 / 590 75 52
Peter Klomfass +49 (0) 4721 / 590 75 51
We kindly ask you to use the above numbers from now on. With this information we trust we have informed you sufficiently on this matter and hope that you will experience an even better Customer Service of Vaxxinova in the future.
We look forward to a successful cooperation, and remain at your service.
With kind regards,
Vaxxinova GmbH